Sorry, I have been quite lax in posting here. Last weekend we had the death of a dear friend, a wedding, another wedding; then this week a wake and a funeral.
Please keep the family of Linda H in your prayers at this time of loss.
Please also keep Brett and Amanda, as well as Lucas and Sarah in your prayers at this time of joy.
We were blessed to have visitors. The family Louisa visited in Hawaii last year came to stay with us from Thurs through Saturday.
Their father could not come because of duties at Pearl Harbor Naval Base.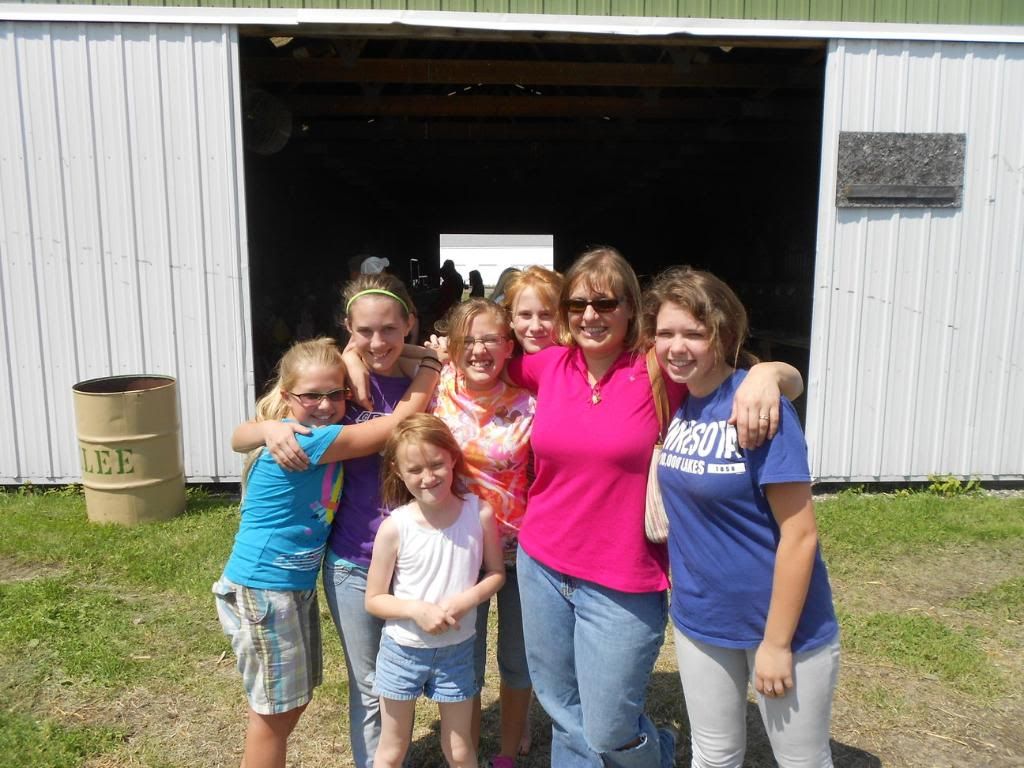 Here are Dot, Louisa, Sophie, Elise, Elsie, Ann, and Christina.
We're so glad you could stay. We had a great time and hope you did as well.
As the photo shows, we took them to the Red Lake County Fair. They seemed to enjoy our little small-town fair.
Ann's family took off on Sat. afternoon.
Sunday evening we went to collect all the fair entries and got taken by a surprise thunderstorm.
Here's Mary pulling out of the Cenex by the school.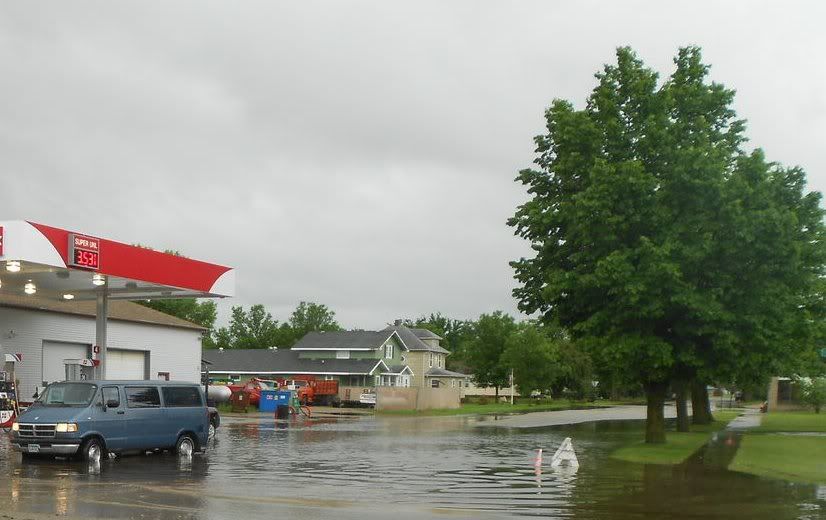 The rest of the visit/fair/flood photos
are here
.