This really is kind of embarassing, but I was part of the 1985 Mr. MN Teen pageant.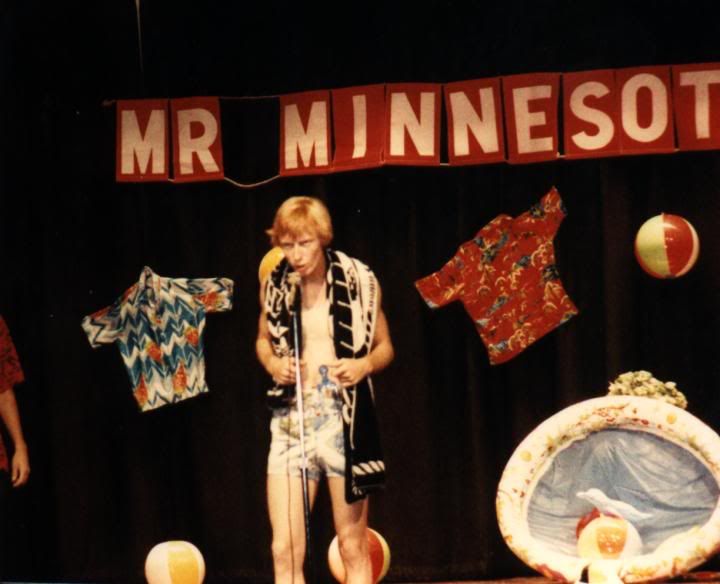 So, when I say, very clearly and with a loud voice "I did not win" I hope you understand.
I did a lot of funny things in Highschool and this was one of them: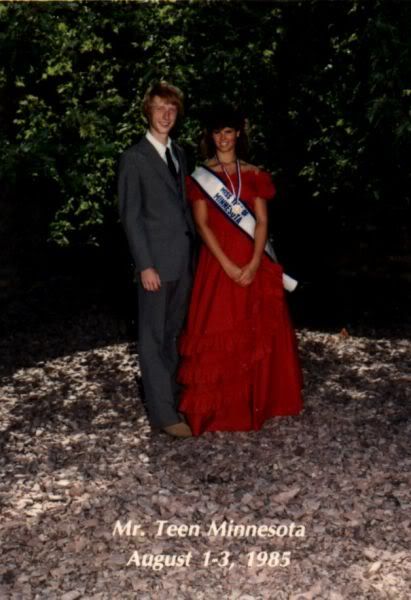 All I can say is that Lisa or Lana or whatever her name was, was a nice girl. I just got my picture taken with her. She was important. I wasn't.
I met two guys who would go to Bethany Lutheran College with me. And two of my highschool buddies were separated from me during the contest.
Oh, well, Tim, Joel, and I are still friends from HS. And now Don and Randy are also friends from my college years.
But, well, I missed being mr. mn teen 1985. I didn't play enough foot ball or hockey or whatever. I just was too busy at home keeping our pigs fed so we could eat.
But the trip and pageant was kind of fun.
So, for my congregations, this is a "just so you know" post. I'm sure you have other embarassing stories about yourselves.
Just wait till the time is right.