Friday, November 12, 2010
Tuesday, November 09, 2010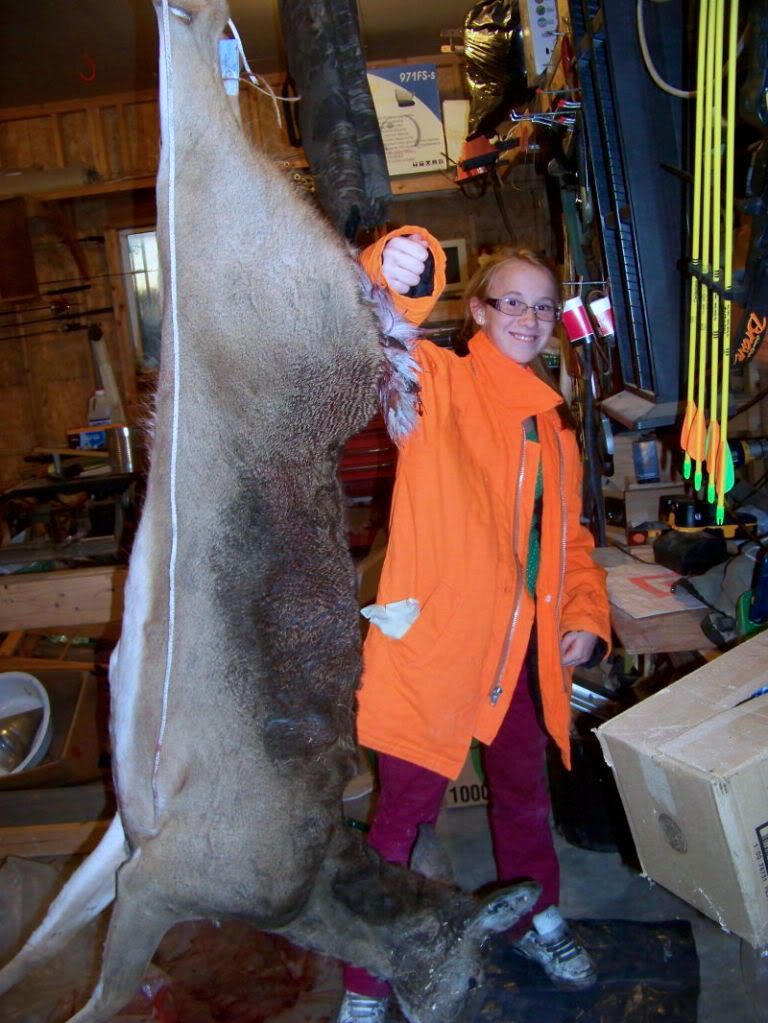 Deer season for firearms opened last Saturday for our area. I took elsie out in the mid afternoon. We were there less than an hour when a doe walked out of the woods into our area.
She used 1 shot from my Winchester Model 94, .30-30. The range was about 150 yards and the gun has open sights.
Well done, Elsie!
Well, the field was very muddy. Elsie had to get her shoe out of the mud once or twice. And we had to cross a drainage area to get to the deer. Dragging it out was a chore. But Elsie helped with gutting and dragging. She helped to get it in the trunk, hang it in the garage, and she helped to skin the deer.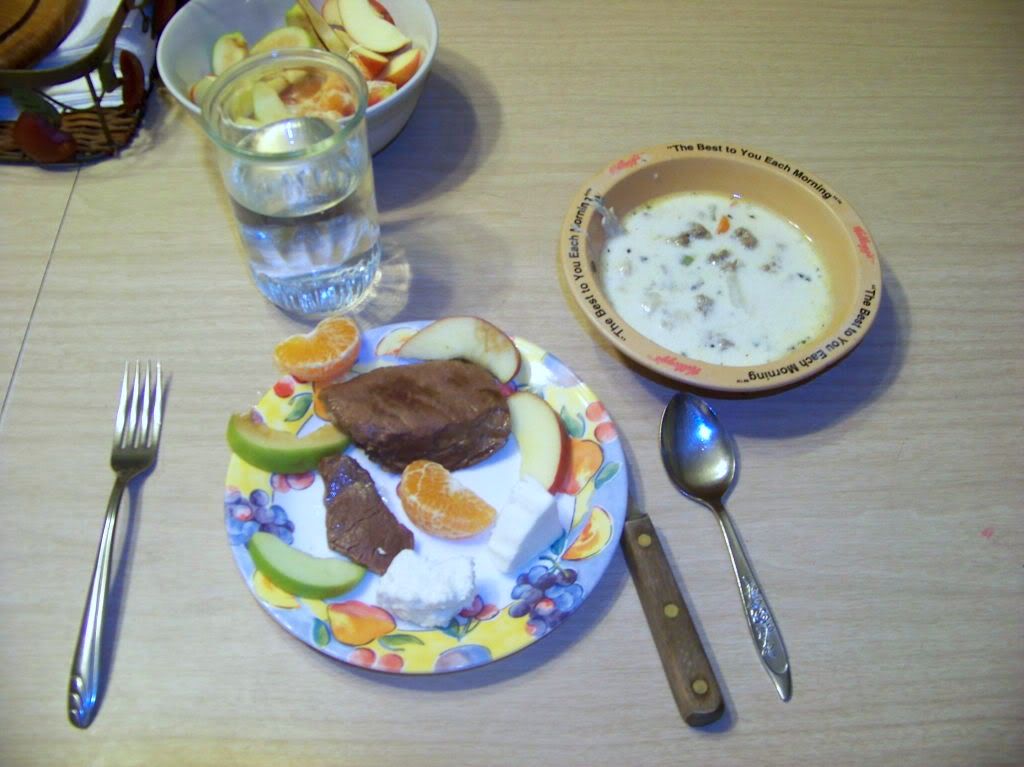 So we cut out the tenderloins for supper. Mary had an excellent soup ready to go with the tenderloins. Add to that some apples, oranges, and queso fresco, yum.
Good job, Elsie.
On Sunday afternoon I got my first deer of the firearms season. Sharrol J helped us to get it home and hang it. Thanks, Sharrol. Now we have 7 more tags to fill. We got skunked yesterday afternoon, and I can't hunt for two days now. Mary is going to Echo for Jeremy's concert tonight. Then, tomorrow, Mary will go to Minneapolis to pick up Louisa from the airport.
Alas, all good things come to an end, and so, Louisa starts her trip home to us from Hawaii this evening.
Posted by

Joseph Abrahamson
at 1:21 PM
No comments:
Links to this post


Monday, November 01, 2010
Earlier today Stella (5) and Donna (3) helped me repair the sheep pen fence and put up a smaller fenced in area. Mary and Inge (1) came out and helped clear the sheepyard and garden area. Nice day, lots of work done.

Matthew and I went out bow-hunting white-tail deer this evening. Nice time. We were at the edge of a woods looking west toward the sunset. Sitting quiet. Watching all the wildlife. Hearing the whistle off the wings of geese and swans. 15 or more deer out tonight, not a single one in range.

Tried doing a call (the fawn bleat) scared them off. Duane, I need your help to learn to do it right, no grizzlies here so not as much risk as you--just black bear and timber wolves (and the occasional Mountain Lion).

Beautiful evening, warm, hundreds of swans and geese flying across the sunset. Heard a buck (I think) grunting in the woods behind us, the "social grunt." Mice and squirrels everywhere. I should change my pants. I smell like red fox urine.
Posted by

Joseph Abrahamson
at 6:28 PM
No comments:
Links to this post