A Hotlink to the LSMMA Webcam, hope it works
OK, I left off when we went back to the campground at Gooseberry Falls. While we were at Indian Lake Campground, Mary took a couple of the kids to go Geocaching.
And if Mary wants to tell you how it went, she can do it on her blog. Me? No way can I say anything about it without getting a sore shoulder.
(But she didn't find the geocache)
Sunday morning we had a bit of a worship service, the girls invited the camper next to us over for devotion. We spent the day in the campground swimming and fishing and drinking the great water from the well there.
Monday, 8/16, we went into Duluth. We ate noon meal at
Little Angie's Cantina and Grill
, pretty good. It's part of the Grandma's franchise in Duluth. They had a gluten free menu.
After eating we went to the
Great Lakes Aquarium
. They had some fish in tanks there that the kids liked to look at. I liked it too. But the kids loved the model of the great lakes with running water, toy boats and locks. We should have brought the swimming diapers.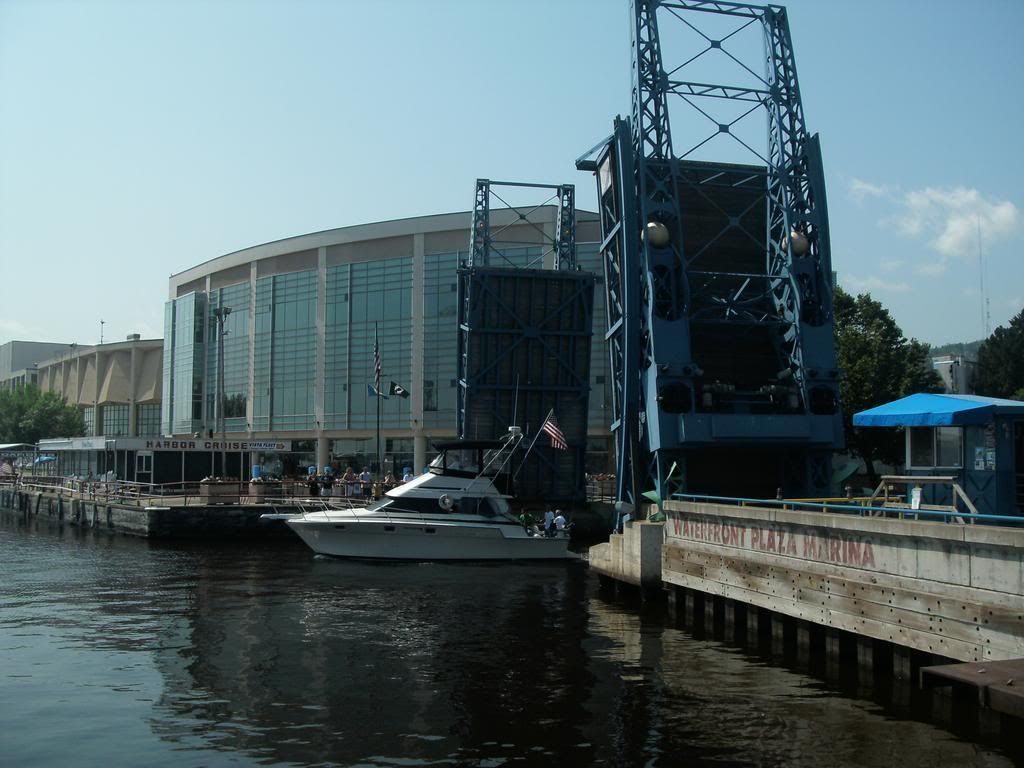 It was a warm day out, we dried up pretty fast on the walk back, across the drawbridge. Matt and I went down to the Harley Davidson Store.
We all kind of split up to go to the stores we liked. We met back at the fountains across from Little Angie's.
Then off for desert at the
Cold Stone Creamery
. (Not anywhere as good as
The Chocolate Shoppe
)
But, then, I can't eat at either place anymore.
Oh, I forgot to mention in the last post on the vacation, our van's cooling system sprang a leak just before vacation. We overheated when we were looking for a campground when we just left Duluth, near Lester Park. So we had to keep putting in water every time we stopped on the trip.
There isn't any water available in Lester Park, no tap water or pumps. We just used the creek water.
We left Duluth for Indian Lake Campground.
Tuesday morning we packed up and left for Gunflint. Well, actually, when we finally got everything packed it was mor like late-late morning, kinda, early, mid, late mid afternoon.
More later, maybe.